Durlindana 63'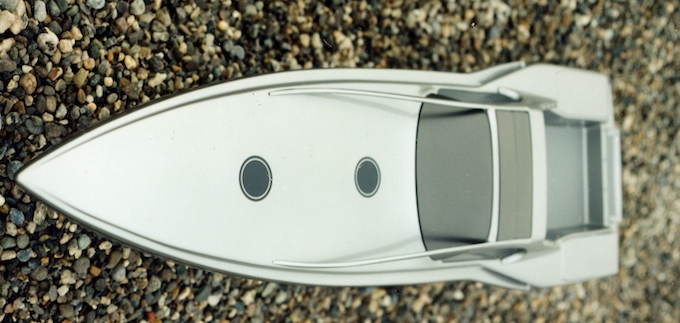 Super Hawaii 63 '"DURLINDANA"
This idea came to me during my stay in Waikiki where jet skis are widely used.
Using the planing hull and Fabio Buzzi I proposed to the owner Joshiro Kitami, this practical and interesting solution that very much characterizes the appearance of the motorized boat with 2 Caterpiller 1300 HP, speed 58 knots.
These are two side lockers suitable for accommodating Jet Skis that can be easily used to have both fun and tender options, or space to accommodate equipment, raft fishing etc. which in this type of boats is always lacking.