Gilera 125-RV-1983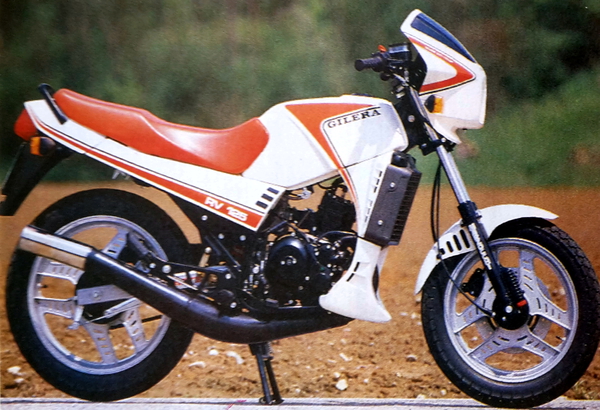 The Gilera RV 125 was presented at the Milan Cycling and Motor Show in 1983 and sales started in May of the following year. Produced in the historic factory in Via Cesare Battisti in Arcore (MB) it was also sold with a 200 engine and remained on sale until 1987.
With the initials RV a series of road motorcycles were marketed by Gilera during the 1980s. Versions in different displacements were made available, from 125, 200 and 250 cm³.
Flickr Suite Plugin ERROR! Flickr API Error: - "Photoset not found"